Hong Kong Applied Science and Technology Research Institute (ASTRI) took part in the 2017 China Innovation and Entrepreneurship Fair from 26 to 27 May in Guangzhou. Among other innovations, ASTRI's Automatic Meter Reading System and Smart Investment Platform were showcased in the event.
The fair was organised by National Development and Reform Commission, Chinese Academy of Engineering, and the People's Government of Guangdong Province; and co-organised by the People's Government of Guangzhou City. With the theme 'Innovation in Guangzhou with win-win cooperation', the fair was an international, industrial platform that attracted around 700 high-calibre exhibitors.
Over 1,300 scientific and technological innovation projects were showcased in the event which utilised more than 20,000 square metres exhibition area. The fair included more than 20 special events that displayed outstanding projects of technological excellence.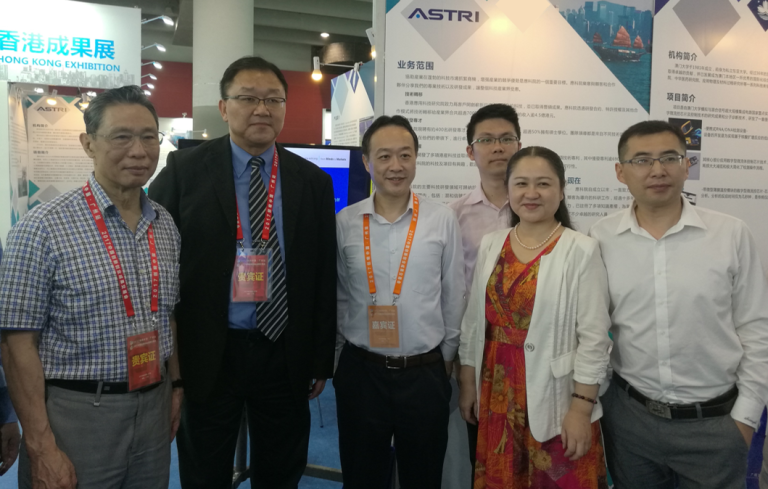 Dr Zhong Nanshan (1st from the left), Academician of Chinese Academy of Engineering and Prof Kam-fai Wong (2nd from the left), Associate Dean (External Affairs), Faculty of Engineering, The Chinese University of Hong Kong visit the booth of ASTRI and meet Dr James Lei (3rd from the left), Acting Director, Intelligent Software and Systems of ASTRI
Live demonstration on Automatic Meter Reading System