ASTRI SME Technology Enablement Programme
IP and service offerings
starting from HKD50,000
Be Smart and Save Money!
Small and medium enterprises (SMEs) are the bedrock in Hong Kong's economy, their vitality and business performance are of crucial importance to the development of our economy.
ASTRI is dedicated to enable SMEs with capabilities to develop innovation and new technologies. We are excited to launch the SME Technology Enablement Programme offering technology solutions consultancy service and IP trial, starting from HKD50,000 to HKD150,000.
The new programme allows technology start-ups and SMEs to leverage ASTRI's IPs and expertise and enjoy technology solutions clinic service and trial IP evaluation on technology licensing from Hong Kong's largest R&D centre, at a lower start-up cost with greater flexibility, to reposition and adjust themselves quickly in response to market and economic changes.
Speech recognition & Audio Indexing
The speech recognition engine and audio indexer are suitable for conversational transcription, with semantic indexing of speech segments or text-based phrases, and non-semantic indexing of voiceprint from large quantity of audio recordings.
Financial document analyzer
The financial document analyzer is an intelligent cognitive system with NLP, capable of analyzing financial documents, extracting key information, generating document summaries and performing compliance checking.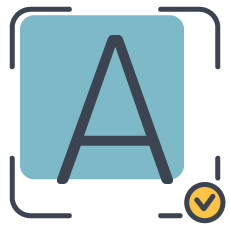 Smart OCR & document processor
Capable of recognizing handwritten characters, the smart OCR and document processor speeds up digitization of data entries and processing of business forms.
Multi-modal emotion analysis for Driving Safety
Capable of performing emotion analysis based on vital sign, facial expression, vocal emotion, and human behaviours, the multi-modal emotion analyzer with AI vision offers a wide range of applications in healthcare, elder care and educational sectors.
Smart indoor and outdoor Geographic Information System (SIOGIS)
Making use of map servers with a distributed map rendering design, distributed cache mechanism and secure BLE Broadcast network, SIOGIS is a highly scalable and cost-effective system that provides a seamless indoor/outdoor mapping service with real time telemetry spatial data support to application developers.
IoT device communications technology reference
IoT standard for measuring environmental and utilities data as well as the communication protocols for the associated IoT devices are available for application developers and system integrators to employ.
Retired battery screening solutions
Fast and reliable screening of retired lithium batteries with state of health evaluation using Sectional Constant Current Impulse Ratio (SCCIR) method.
Eco-friendly power system
Innovative energy saving solutions for smart building applications, including remote controllable smart circuit breaker, AC/DC power conversion system for wide load range efficiency. Safe energy storage solutions for light electric-drive vehicles, mobile robotics, UPS, etc. with automatic self shut down at high operating temperatures.
safe energy storage solutions
Highly efficient LED driver with smart dimming solution (light pulse propagation) for lighting solution providers, lighting system integrator and building service contractors.
Analog IC design for medical devices
A low-power and low-cost analog to digital conversion technology for IC design companies, delivering reasonable performance for portable medical and sensor devices. This IP is already in mass production for various applications and widely used in many IC chips.
3D Integration power electronics modules
3D integrated power electronics modules with improved power density, electrical and thermal performance for the next generation networking and telecommunication equipment. Suitable for power electronics module solution providers.
ASTRI AR Glasses
Light weight, AR glasses enabling technicians to live-stream on-site data such as equipment status, troubleshooting log, graphics, etc. for experts located remotely to provide real-time maintenance support.
Wearable technologies
Wearable software, firmware and hardware with supporting infrastructure that can collect health, motion and location data for applications in the healthcare, elderly care and educational sectors.
Gantry Free Electronic Road Pricing
Leverages both V2X and UWB technologies to realize centimeter-grade positioning for open road traffic, the Gantry Free Electronic Road Pricing solution leverages road infrastructure facilities, eliminating the need for expensive gantry frames, reducing the number of sensors, and using C-V2X to achieve wireless synchronization without laying optical fibers.
Cybersecurity awareness and benchmarking assessment
General cybersecurity awareness training for users of all walks of life covering from general IT users, technical employees to management level of IT professional to reduce cyber risk at human level.
General cybersecurity assessment and brief benchmarking covering from web, mobile applications, network, security architecture, cloud infrastructure for SMEs to have a clear visibility of cyber defense maturity.
ESG compliance analytics
Industry specific (e.g. financial, energy) ESG benchmarking report listing average / distribution of listed companies in different ESG metrics as well as the top performers in each metrics / category.
Design Consultancy / Solution Trials
Mixed Language Speech recognition & audio indexing
Based on client-supplied audio records as training data, help train a preliminary mixed language model supporting Cantonese, English and Mandarin for applications in specific industry domains such as insurance, media, telecom, banking and / or KOL.
Digital document processing
Consultancy service for business document digitisation options and recommended strategy leveraging OCR technologies.
ESD Protection Design Consultancy
Design methodology, whole chip power domains planning, whole chip protection scheme, Individual IO cell and power cell designs (not including licensed IPs), design review, layout review and packaging.
DC Solutions for Energy Saving and Protection
Sample equipment for customer trial with technical support.
Design consultancy service areas:
Discovery of technology solutions | Technology design services | Technology solution trials
Enjoy a lower start-up cost in technology solution consultancy now!
If you are interested in our technologies, please get in touch with Ms. Priscilla Yeung at [email protected] for more information.